Introduction
GELRAD is a global consulting company specialising in problem solving and business transformation, using Lean Six Sigma to implement new, efficient processes. GELRAD has more than 70 consultants worldwide with offices in London, Singapore, New York, and Florida.
Challenges
GELRAD is expert at process inefficiencies so they knew there was room for improvement within their organization, with small oversights like missing information making internal processes much harder than they should be. To understand what could be streamlined and optimized, they drew out their own process maps covering all aspects of their business from consultants engaging with clients through payment tracking from customers and to contractors. VP Jim Davis shared swim lane process maps with the team from iBE.net. "When we shared these maps, we could tell that iBE.net understood exactly how they could help us out" said Jim.
Solution
GELRAD looked around at other systems, but found iBE.net was able to address more of their problems in a single solution. Steve Temple explains "we felt this was the best solution to help us continue to grow, eliminating errors that crept in with our legacy processes. iBE.net address all of our domestic and international concerns. GELRAD also liked iBE.net's pricing flexibility as GELRAD added or subtracted independent consultants. "We would have gone with a system without that flexibility", says Steve, "but it was clear to me that iBE.net had thoroughly thought through the workflow…it just feels like everything is flowing".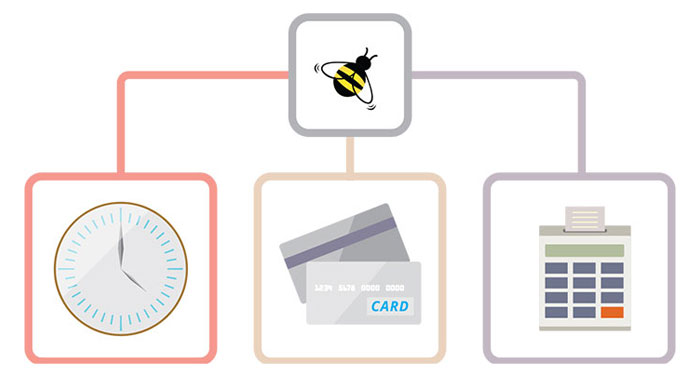 Benefits
Prior to iBE.net, errors were slipping into their payment process and GELRAD did not have visibility of project status at their fingertips. With iBE.net up and running in Europe, GELRAD is able to track how much time and money is spent on each of their projects, which enables GELRAD to consistently stay within budget. "It's been extremely helpful to see that data right in front of us without having to dig", says Steve, adding "it gives us transparency as to where exactly we are spending, since time and expense data is right there in the system to pull into an invoice".
iBE.net has also helped GELRAD understand who is working on what projects – a critical element with 70 consultants worldwide to keep track of. "We are able to optimize our resource utilization now because we have a clear, global picture of everyone's work", says Jim. With iBE.net, GELRAD responds faster to clients even if the assigned consultant is not there to address an inquiry, because the status of each project is visible in the system. "We really feel like your system reflects our processes and you took the time to customize it for us" says Jim.